A Look At The Citroen Relay Van (2006 0n)
---
| | |
| --- | --- |
| What's Good | What's Not So Good |
| Sat-nav and vehicle tracking as standard | One of the oldest large vans on sale |
| Spacious cabin, well equipped | Tiring to drive long distances |
| Wide range of bodystyles | Noisy inside |
| Impressive payload ratings | Poor ride |
| Very good fuel economy | Not much safety kit |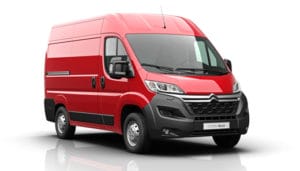 If you find yourself in need of a Citroen van which is reliable and long-lasting, then this is the choice for you. A model which has been around a long time, this has been well established as being an excellent choice for almost any kind of need or requirement.
However, not everyone is familiar with this particular machine and the good it can do for you and your business. To try and make sure that you are fully aware of what you should expect from the Citroen Relay Van, we're going to be taking a look at some of the different features here and now.
The Engine
First of all, let's take a look at the engine and what makes it such a reliable piece of technology. There's a very familiar gearbox that provides six speeds here, and also works with euro 5 diesel engines. This is a very consistent and reliable set up and will ensure that you're getting the absolute most from your vehicle when you need it. One of the notable positive points about this particular kind of engine is that it has a significant level of fuel efficiency, being capable of providing you with a reasonable distance for each full tank.
Capability
Naturally, a lot of people are worried as to whether or not the vehicle can begin to keep up with the capability which is being put into it. You will be pleased to know that this can handle a wide selection of different vehicle options, providing you with all that you could need when it comes to making deliveries.
There's a side door which can slide 1.25 metres out, which makes it ideal for comfortable and convenient loading of the goods into the van. And the rear door has it's own unique feature as well, opening up to a height of 2.03m. That makes it the highest opening door among the category it lives in.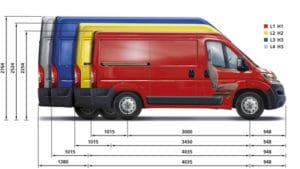 The Interior
Of course, the interior is also an essential part of the entire vehicle, as it will determine what kind of ride you're going to be getting. Thankfully, the interior is a sort of middle ground, being reasonably comfortable and not too stiff. While it isn't a luxurious interior, it is a relatively enjoyable experience for anyone who wants to be able to deliver products making short to medium length journeys.

Overall, these are just a few of the different things which make this van such a desirable choice. It is easy to see why so many people flock to this particular vehicle – all its features make it ideal for transporting and delivering goods. It's a very reliable and consistent vehicle which can really help to reinforce the idea that people should be using it – especially when you consider that so many people have been using it for years to undertake a wide selection of different tasks. This particular van is one which would be a good choice for you because it's reliable and consistent.
Find the right van for your business with our VANALYZER tool.
Take a look at our stock of Fridge and Freezer Vans