Citroen Relay
---
The Citroen Relay is one of the largest vans in its class, which gives it a substantial advantage over competitors. However, even when you remove the question of size from the equation, this is still a very capable and powerful device. If you're looking for a smooth ride and plenty of perks, this is for you.
Van Performance and Engine
Unlike a lot of vans, which can be quite difficult to steer and enjoy, the Relay is quite smooth and pleasant to drive. It's quite a comfortable experience, with the steering being quite responsive and the whole vehicle having a fairly reasonable turning arch for a van of that size.
The only thing to potentially worry about is the fact that you're not going to have access to some car parks and areas simply because the Relay can be quite tall. But if you're prepared to work past this, it can be quite worthwhile.
All Relay models from post 2016 have a 2.0-litre BlueHDi engine, which delivers enough power to complete most tasks. Prior to that, your options were a four-cylinder, 16-valve 2.2-litre Diesel engine or a 157bhp 3.0-litre option. Suffice it to say, there were a lot of options.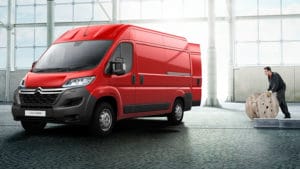 Van Interior
The inside of the van is spacious. There's a very wonderful 3 seater cabin, and 13 different storage spaces for your stuff. There is also overhead space of 22-litres, which is handy for keeping things safely secured. It is important to have a roomy and big interior, and the van delivers in this regard.
Passenger space and boot capacity
With up to 2 people in the front and a boot capacity of up to 17 cubic meters, this has one of the best capacities in the class. It's got more than enough space for the tasks that you need to accomplish, coupled with a 1.25m wide opening.
Maintenance Costs
The aim of the game here was to give people an experience that they wouldn't forget in a hurry. To that end a lot of the exterior and interior is easily replaceable. It won't be difficult for you to swap out damaged parts because everything that goes into the van is fairly common – there's practically nothing in the way of specialist equipment.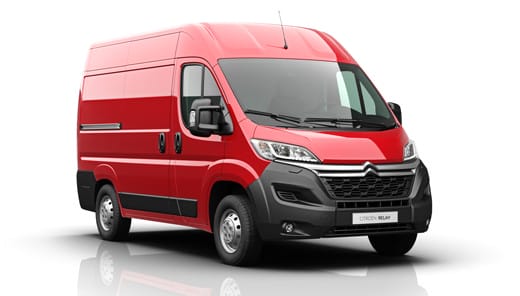 Driving Experience
To be honest there is quite a lot to appreciate here. What you have to understand is that when it comes to driving the vehicle, you get a very comfortable experience. There isn't a lot in the way of bumps or damage, you don't have to worry about being thrown around, and despite the larger size of the vehicle it is possible to make some very precise turns with it.
This may well be one of the largest vehicles available in its weight class, but it is in fact one of the most comfortable drive. Steering is tight and efficient, accelerating and decelerating is quite straightforward, and the whole experience is generally quite a positive one.
Find the right van for your business with our VANALYZER tool.
Take a look at our stock of Fridge and Freezer Vans