Need Help Finding The Right Fridge or Freezer Van For Your Business?
---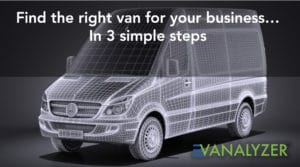 Introducing The Vanalyzer – Your Tool For Finding The Right Van
As a company, we're always looking for new and exciting ways to make sure that you can find the ideal van for your needs as quickly as possible. This is of course very important for ensuring that you can meet the demands of your own customers and clients. While we pondered the best way to do this, we came to the conclusion that a brand new service needs to be unveiled and introduced. So, that's precisely what we set out to do, and now it brings us great pleasure to showcase the Vanalyzer.
What Is It?
Imagine a system which has been explicitly designed to allow you to be able to search through and get information on different vans just by identifying the kinds of characteristics that specifically apply to your business. It's a very compelling idea, to say the least, and one which a lot of people are interested in.
Well, you'll be pleased to know that we've created the kind of system that you would want to work with. The Vanalyzer is a system which allows us to be able to match you up with your perfect van, depending entirely upon your needs – the kinds of engine capabilities, the load you have to carry, the number of drops, etc.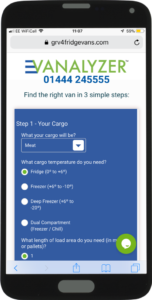 How Does It Work?
The way in which the system works is really very simple because we wanted it to be as accessible as possible. When you use the Vanalyzer tool, you'll encounter a series of questions with simple tick boxes. All of these questions relate to what you will be using the van for. For example, the types of loads you're going to be delivering and how many drops you'll be making.
These questions give us the information we need to be able to match you up with the ideal van to meet your requirements. From there, all you need to do is to make sure that you have entered in your details, and you'll receive emails for the types of vans which would be best for you, along with regular updates and ideas about different vans within the industry. We aim to provide you with the best possible information so that you can look forward to learning about all of the different options available to you and how they can help your business.
All in all, we're so proud of the design for this and how it's come together because it allows us to give you a brand new experience when it comes to choosing the right kind of van for your specific needs and requirements. It is our greatest wish that you can experience a van which is absolutely everything you need for your business. Overcoming that hurdle is often a challenge, but there is no doubt that the overall gain is well worth it. We strive to make the entire process of finding the best possible van for your needs as accessible as possible so that you might enjoy nothing but the very best in vehicles.
What not take the Vanalyzer for a quick spin!
Our stock of Fridge and Freezer Vans