Accessories
Utilise your vehcile to suit your business's needs with these extras…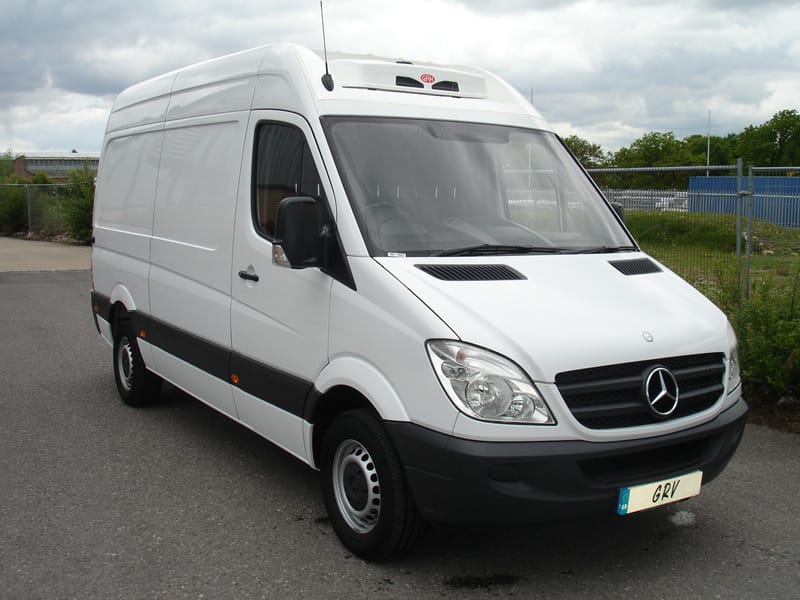 Recessed Condenser Pod
Allows the vehicle to be more aero dynamic when the refrigeration is installed therefore ensuring better fuel efficiency, is also more aesthetically pleasing than the standard roof mounted install.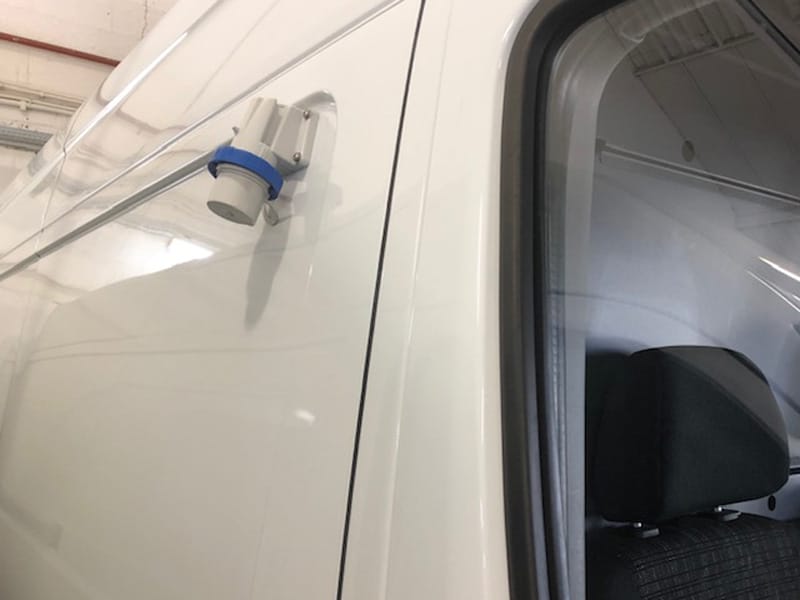 Electric Stand By
A different refrigeration unit to the standard road only refrigeration system that allows you to run your fridge or chiller without the use of the vehicle's engine when the vehicle is parked up.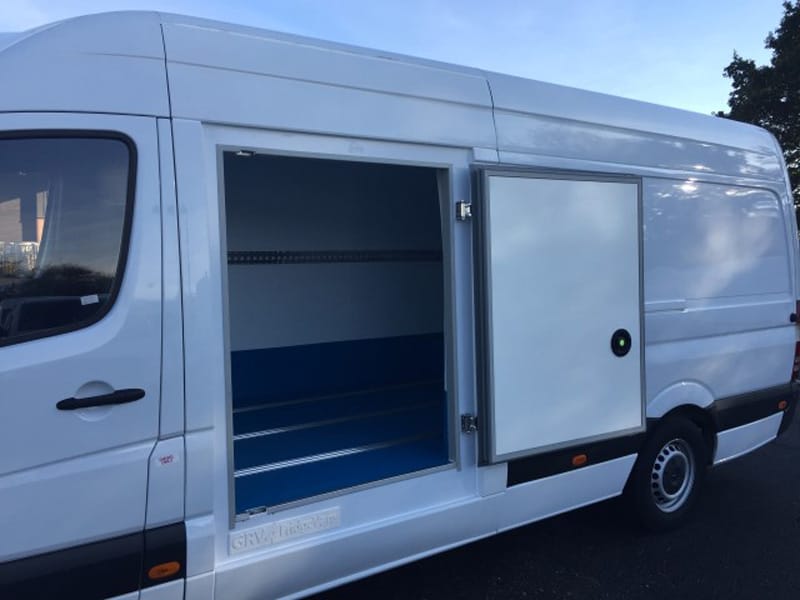 Freezer Slab Side Door
Essential for freezer vans that require a temperature of -18c or below. Styrofoam panels are used on a side slab door to create optimal insulation which is too thick to be applied on a standard side loading door.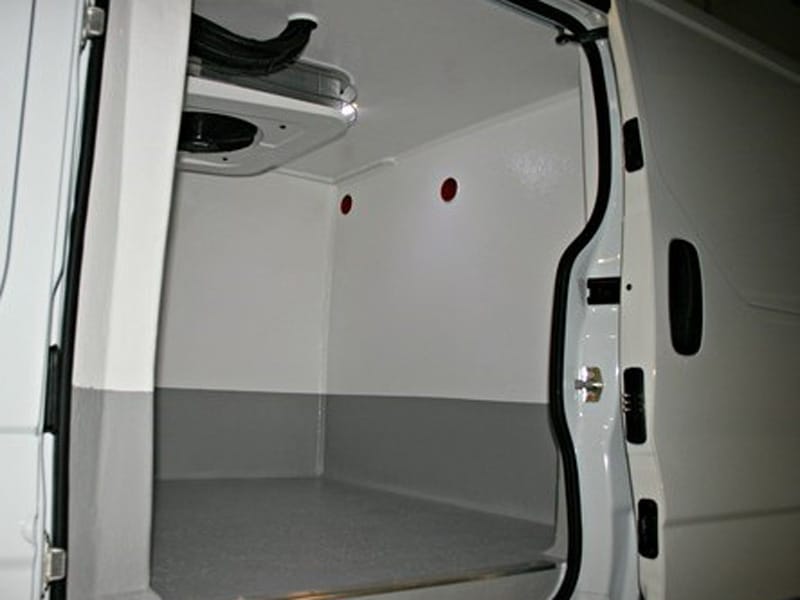 Fixed Bulk Head
A fixed separation that divides the vehicle into two load areas, useful if you are transporting a mixture of frozen and refrigerated products. Also essential if products need segregating to avoid contamination of goods.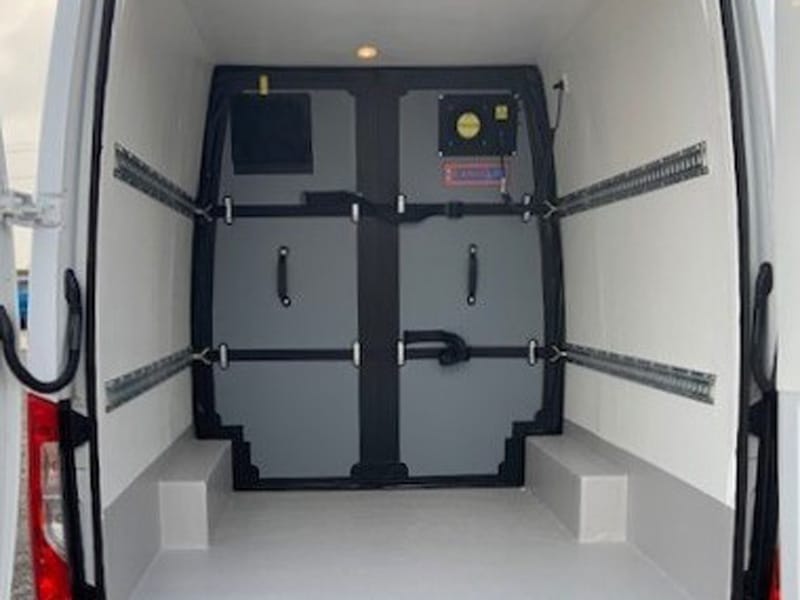 Moveable Bulk Head
A moveable separation dividing the vehicle into two load areas that can be size adjusted depending on the needs of the delivery quantities. Creates the ability to have two different temperatures simultaneously and/or prevents contamination of goods.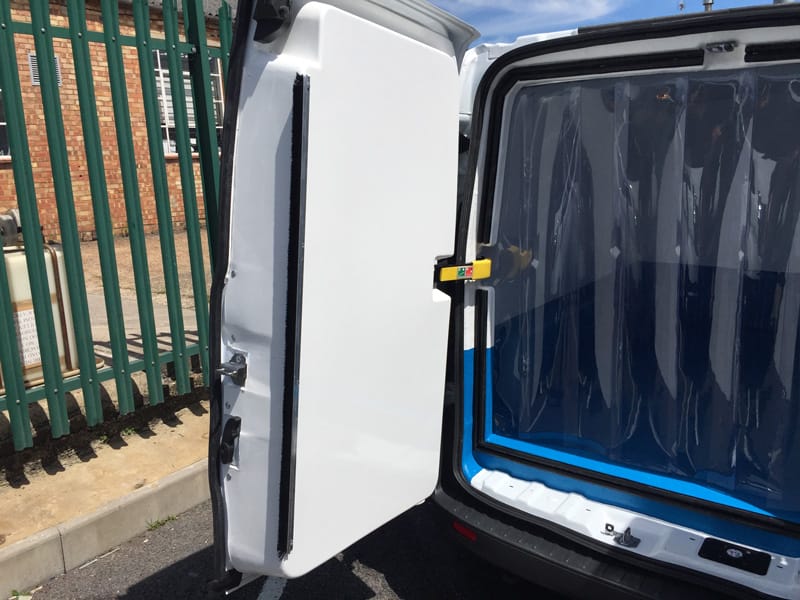 Side & Rear Door Curtains
Helps to hold the temperature whilst the vehicle doors are open. Really effective for multi-drop deliveries and used for both refrigerated chiller and freezer vehicles.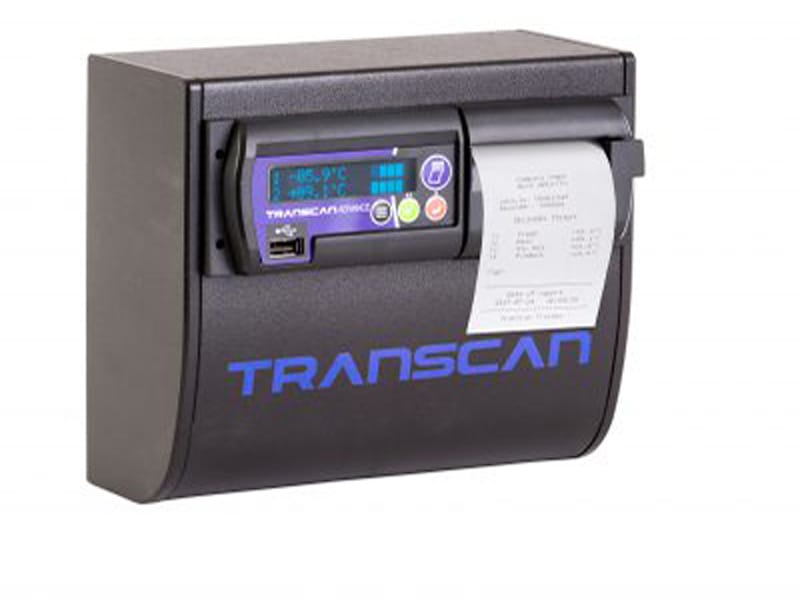 Load Temperature Recorders
A temperature recorder which produces a receipt, providing evidence that goods have been held at the correct temperatures whilst in transit.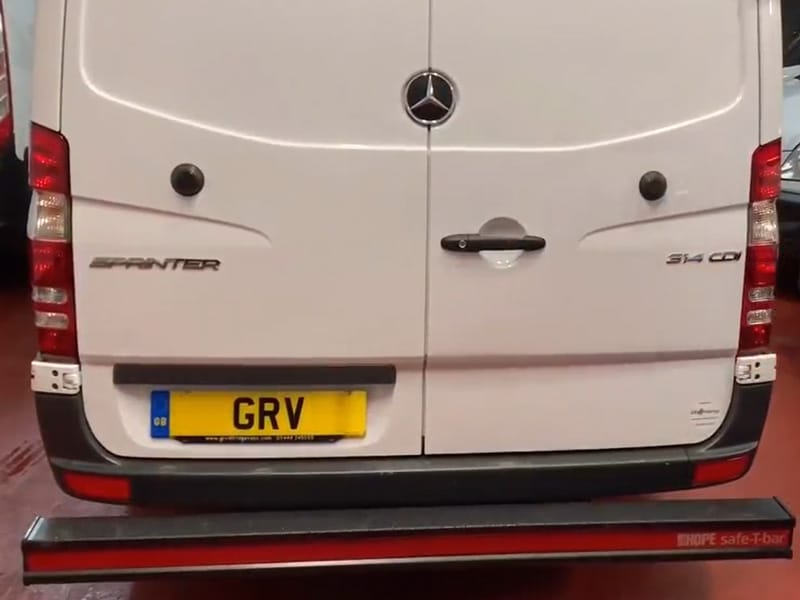 T-Bar Protection Bumper
A solid metal panel protecting the rear exterior of the vehicle. Used primarily for when goods are being loaded into the vehicle via a forklift.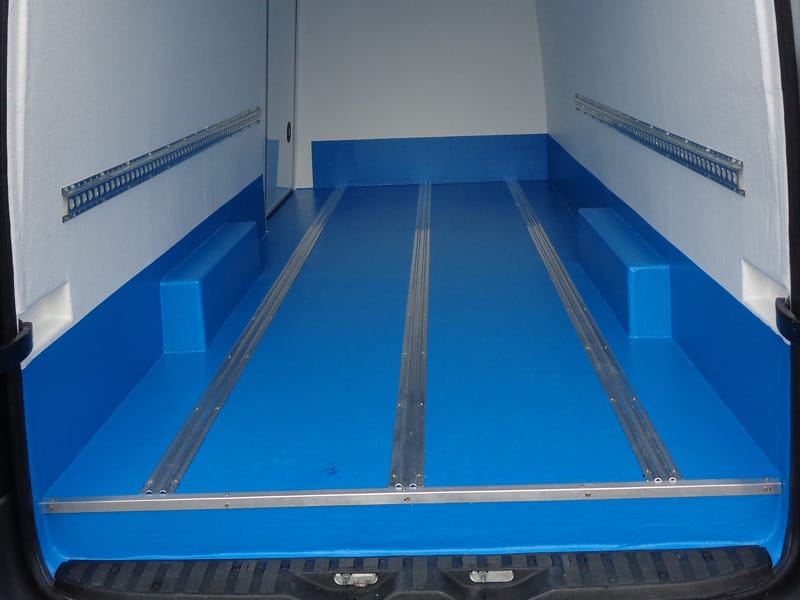 Pallet Protection Runners
Strips of aluminium secured to the floor of the vehicle to preserve the surface from considerable damage when loading pallets in out and out of the van.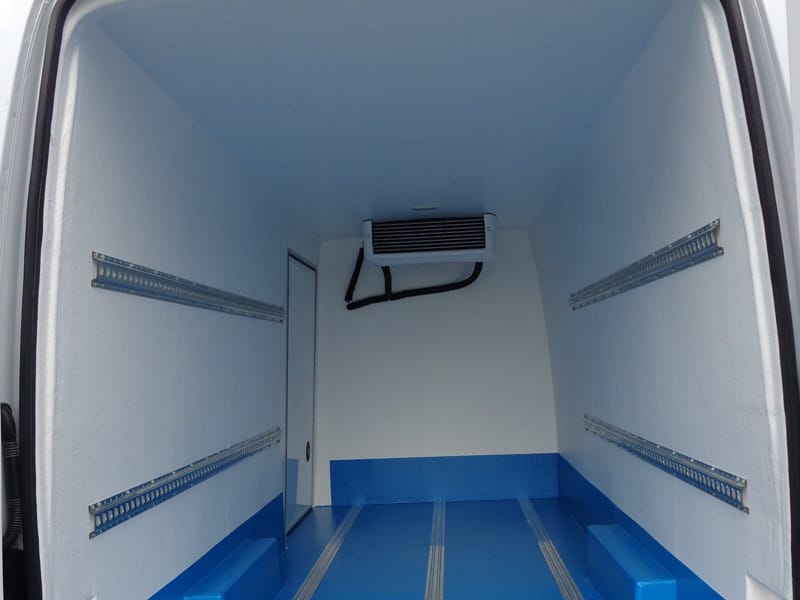 Load Lock Restraint
Metal tracks that are bolted to the side of the vehicle which provide a means to secure your goods, restricting movement whilst the vehicle is in transit. A spring loaded pole is an implement used as a fastener to the load lock.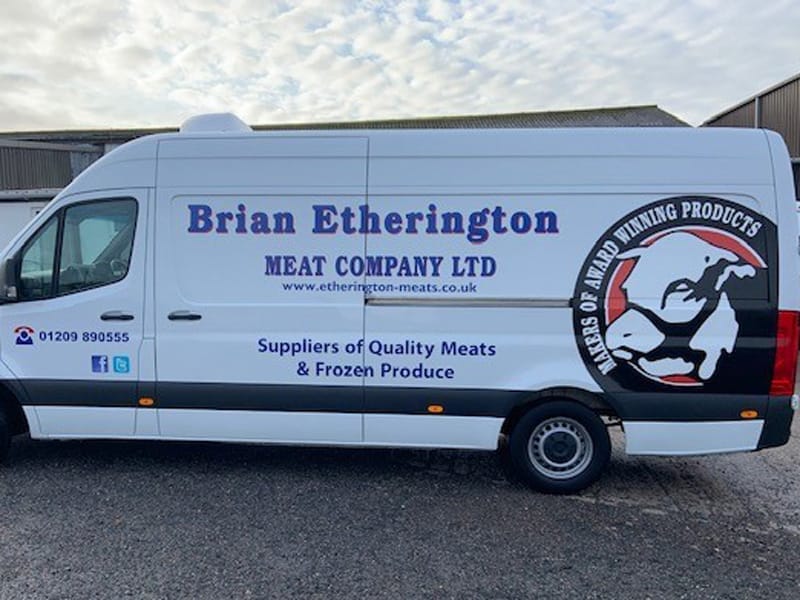 Sign Writing
A custom designed vinyl placed on the exterior of the vehicle, giving your van a distinct appearance with the effect of promoting your company. This could be anything from a small logo to a full wrap on the vehicle.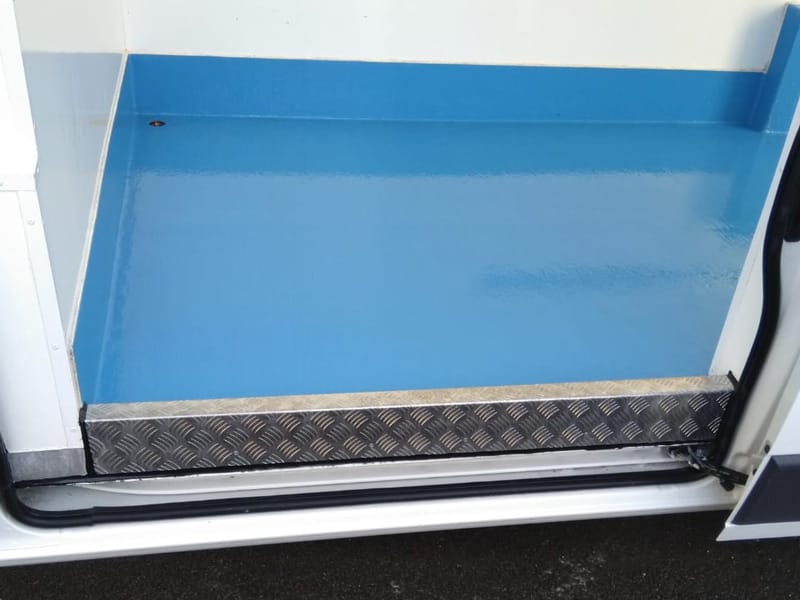 Door Lips & Drain Hole
Extremely effective for vehicles carrying seafood. Fish juices are highly corrosive, without the protection of a door lip these juices will rapidly cause rusting/corrosion if allowed into the door seals/side door runners. The drain hole allows these liquids to be extracted efficiently, helping to eliminate damage.