---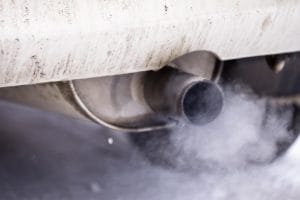 Owning a business in London has many benefits. Not only are you based in the capital of the UK, a thriving and bustling economic and social hub, but you are also going to see plenty of customers too. After all, it can be one of the busiest places on Earth at times.
The trouble with London, much like other large cities around the globe, is air pollution. Air pollution has become a major problem across the globe and it is something that the governments of many of the countries are trying to rectify.
Within the UK, one of the biggest steps that was introduced was the congestion charge, which was applied to some of the most built up and then in turn polluted parts of the capital. This was not only a problem for residents in these zones, but business owners too, and it seems that things are just going to get worse.
The London Ultra Low Emission Zone (ULEZ)
The plan for April 2019 is for the ULEZ to be introduced in London. This has been introduced as a way to boost air quality and regulate the amount of air pollution that is seen in the city. The initial plan for ULEZ is for it to be introduced within the Central London area, however by October 2021, this area will be extended to both the Southern and Northern areas of London.
How will they know?
The idea behind ULEZ is that it will target those vehicles that do not meet an exhaust discharge standard that has been identified as a part of it. This will be monitored using automated camera monitoring and number plate recognition cameras. This makes the process incredibly easy for the regulators, however, makes things even harder for those who work and live within the areas. It is thought that as many as 150,000 vehicles will be affected by ULEZ, particularly those who own older cars, vans or lorries as they are going to have the highest exhaust emissions.
What are the charges?
If you own a vehicle that does not meet the standards as outlined within ULEZ, petrol cars that don't meet the Euro 4 emissions standards and diesels that don't meet the relatively new Euro 6 emission standards, then you are going to have to pay £12.50 (on top of the existing £11.50 charge) for each and every day that you travel within this zone.
What can I do within my business?
It is no surprise that for business owners that are based within the ULEZ areas, the changes that are being made are going to have the biggest impact. This is particularly true if you own a fleet of vans or vehicles that operates within the zones. Of course, you can, if you so wish, simply accept the charges and live with them as part and parcel of working in London, however, you can also take an entirely different approach.
Here at GRV4fridgevans we offer a variety of business vans that are completely ULEZ compliant. Whilst we appreciate that you will need to pay out for new vehicles, if you consider the daily charge, then you will start to see how this is a much wiser investment. Not only can we help to ensure that you have a quality fleet as a part of your business, but we can also offer finance options, which will help you to budget for your vehicle costs.
We all want to ensure that we protect our world, however, we also want to ensure that our business is viable. With our help, we hope that we can have the best of both worlds and live in a clean and beautiful world.
Check if your vehicle meets the ULEZ standards
Take a look at our stock of Fridge and Freezer Vans