London's ULEZ zone is set to expand in 2021 in an effort to achieve improved air quality throughout the capital. Does your commercial refrigerated vehicle qualify? Read on to find out more about ULEZ and what changes you can expect.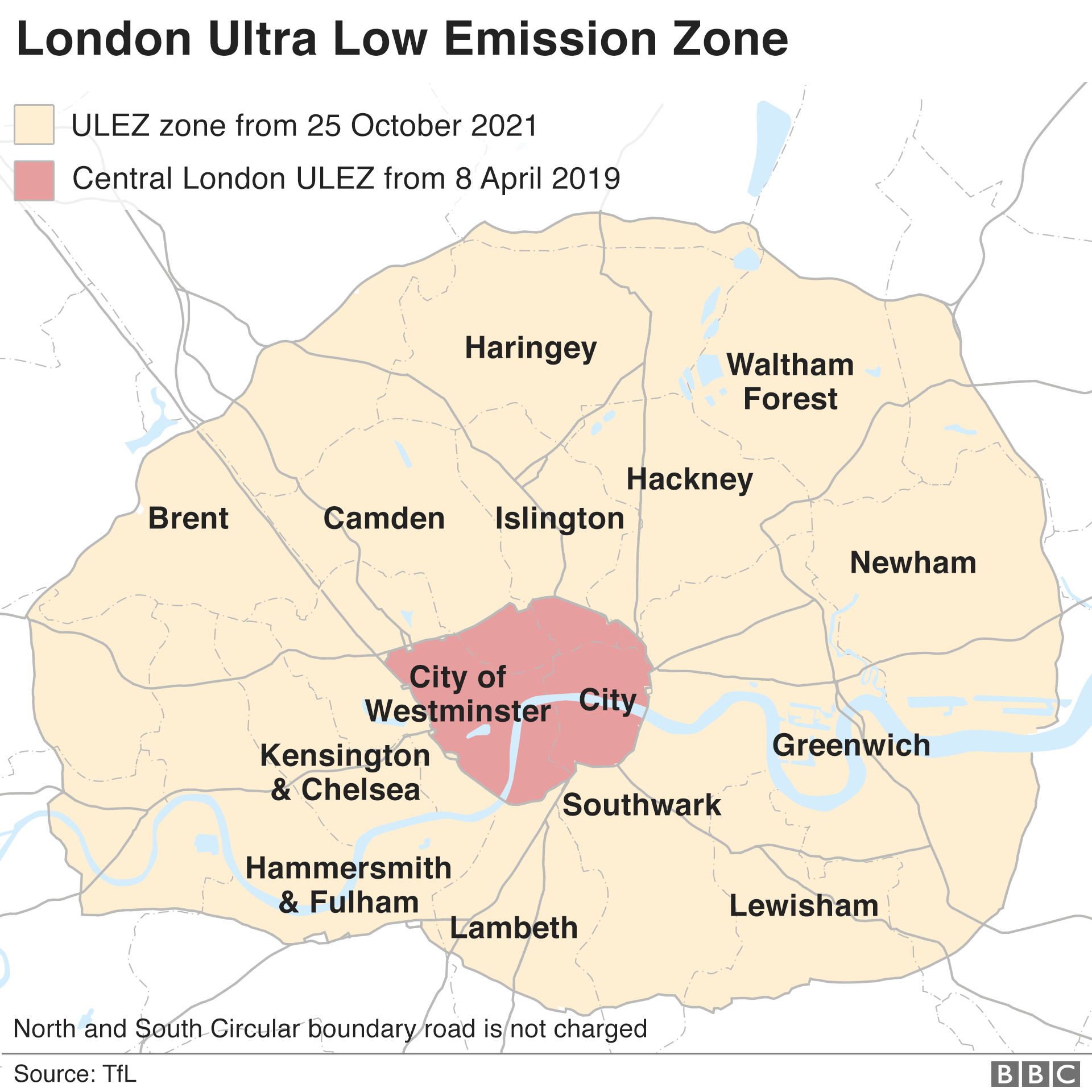 What is the ULEZ zone?
The Ultra-Low Emission Zone (ULEZ) is a boundary area in London that charges vehicles a set fee if they do not meet a suitable fuel emissions criteria.
The zone aims to lower fossil fuel emissions in London, which is understandably one of the most polluted areas of the UK.
By doing so, it is hoped that the long-term health and wellbeing of residents can be improved by limiting the amount of toxicity in the air.
The zone works in conjunction with the congestion charge to limit the number of polluting vehicles in the city.
As of 2020, the zone applies to central London only. But it will soon expand to encompass a much greater area.
What changes do you need to know about?
The ULEZ zone will expand to the boundaries of the north and south circular roads. This will take place on 25th October 2021.
This will make the zone approximately 18 times larger than the original 'central London' zone. It is a drastic, bold move to counteract toxic fumes.
Using the ULEZ zone in a non-compliant vehicle will incur a daily charge of £12.50.
Who does it apply to?
It will apply to fossil fuel cars and vans, plus buses, coaches and lorries that have above average emissions.
Diesel cars and vans that fail to meet Euro 6 standards and petrol cars and vans that fail to meet Euro 4 standards are non-compliant.
Transport for London says it will meet its obligations of Euro 6 standard or higher on commercial vehicles by the implementation date.
Low emission vehicles are exempt
All refrigerated vehicles that are Euro 6 or newer, whether they be used or brand new, are exempt from these payments.
Drivers who spend the majority of time in London, especially in the ULEZ zone, can benefit greatly from a newer reg commercial vehicle as you will be saving yourself fortunes.
What about refrigerated vehicles?
If your refrigerated vehicle is older than a Euro 6 you will have to pay the daily charge of £12.50. If it is newer, regardless of whether you purchased your vehicle brand-new or used, the daily charge is free.
For more information or if you have any questions regarding the expansion of the ULEZ zone, please feel free to get in touch on 01444 245555, we would be more than happy to help!