Finding The Perfect Refrigerated Van For Your Business
---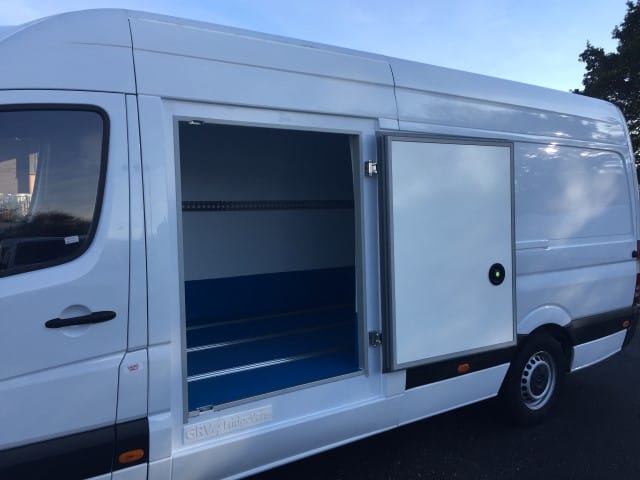 If you are considering purchasing a refrigerated van for your business, there are many important factors to consider. From the type of van and defrosting methods, to the size and additional features of the van, even where you buy it, all become part of an important business decision that will become an investment in your business and your future. While all of this might seem a bit overwhelming, it isn't and GRV4 Fridge Vans is here to make the refrigerated van buying process easier.
GRV4 Fridge Vans offers a wide range of fridge and freezer vans for sale or lease and is one of West Sussex's largest commercial van dealers. One thing that sets GRV4 Fridge Vans apart from other dealers is that we focus on the needs of our customers and work hard to ensure their satisfaction by offering special services and discounts for professional associations including fishmongers, catering, drink suppliers and more.
Now Let's Take A Look At Some Ways That You Can Find The Perfect Refrigerated Van For Your Business:
The first step in finding the perfect refrigerated van for your business is to learn the different types of refrigerated vans that are available. These can include: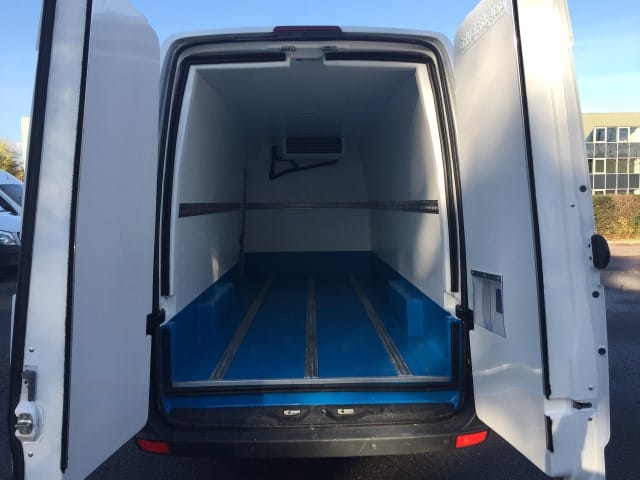 Insulation-Only Van- this type of van uses only insulation to keep the cargo area cool. Similar to the cooler that you take to the beach in the summer, these vans can keep cold products cold for a few hours or more but cannot chill items.
Chiller Conversion Van- a chiller conversion van is a refrigerated van that is insulated and that features a chill refrigerator as well. This van can keep products chilled, but not frozen and are more expensive than an insulation only van.
Semi-Freezer Conversion Van- this van has an insulated cargo area with thicker than average insulation and a refrigeration system with either reverse cycle defrost or hot gas defrost. A semi-freezer van can keep products as low as -10˚C to -15˚C and is much more expensive than a chiller conversion van.
Full-Freezer Conversion Van- with extra thick, 75mm, insulation, a refrigeration system with either reverse cycle defrost or hot gas defrost and the ability to cool products to -20˚C, this van will cost you a lot more but it is also much more capable and can grow as your business needs grow. You can also special order a full freezer conversion van that can keep products at -25˚C through the use of thicker cargo area insulation.
Contact GRV4 Fridge Vans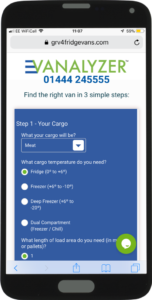 To learn more about choosing the right fridge van for your business, contact GRV4 Fridge Vans and speak with a refrigerated van expert who can answer your questions and help you find the perfect fridge van today!
If you enjoyed this article, please feel free to share it on your favourite social media sites.
What not take our new van selector tool, Vanalyzer for a quick spin!
>> See our stock of Fridge and Freezer Vans <<