At GRV4FridgeVans, we pride ourselves on forging meaningful and beneficial relationships with companies who provide vital services. At the beginning of February, we subsidised Fare Share with a van for their integral work of redistributing food to the vulnerable members of the community.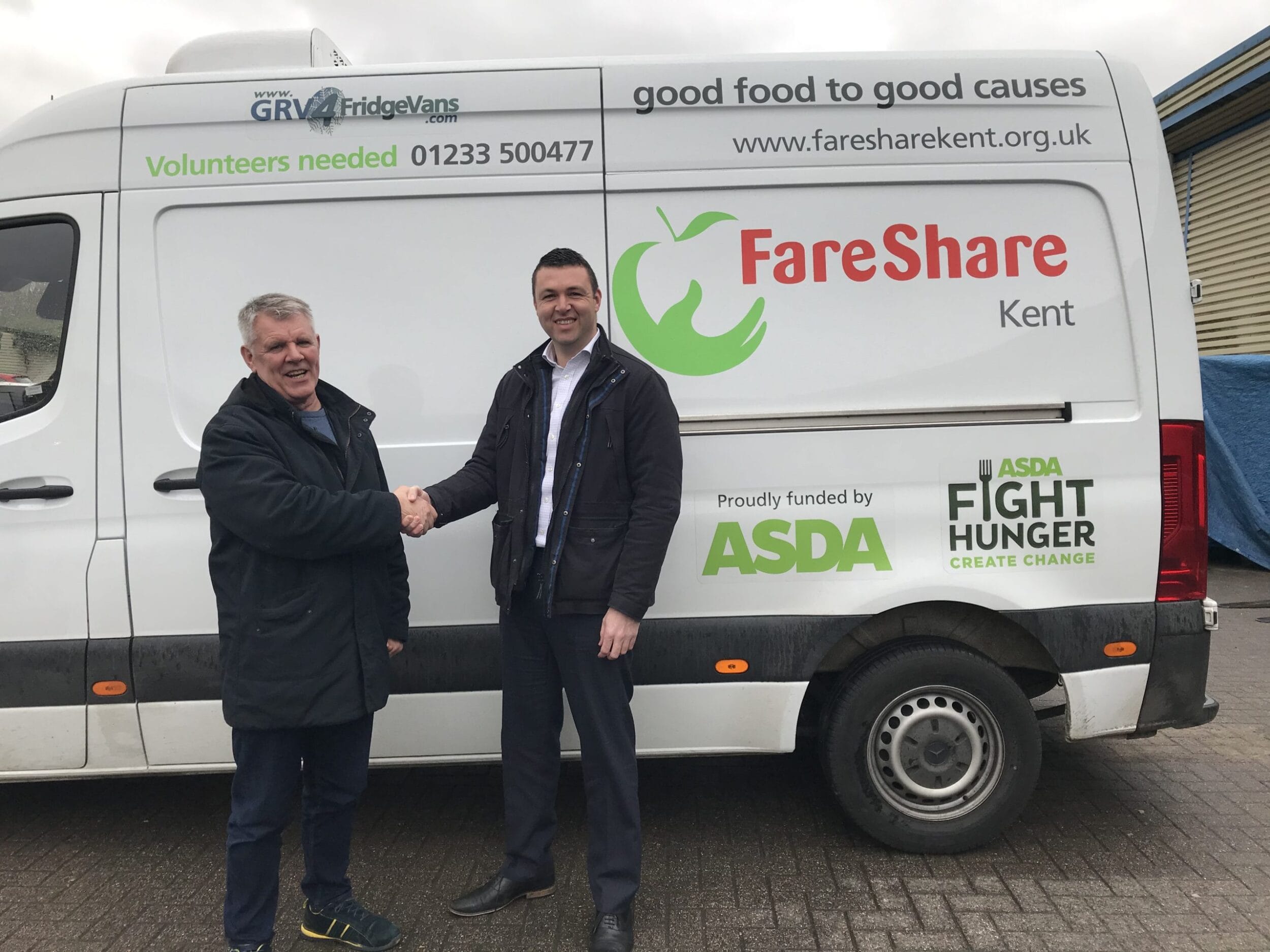 Given the current global pandemic of COVID-19, we've been informed that our van has seen a lot of use by the company. We thought that we would take this opportunity to talk a little bit about Fare Share, and how their incredible efforts have helped the U.K. in the past and during this time of crisis.
Fare Share – Their Mission
So, who are Fare Share? Well, even before the current pandemic, they were a company with a single mission. Fare Share is a chain and collection of entities which focus on the redistribution of surplus food.
This is an undertaking which they have been doing for a long time now, and are well recognised by a large number of entities – a long standing partnership with Coca-Cola should help to emphasise their prominence.
The vehicle will collect the surplus food and ensure that it reaches people who need it during challenging times and especially during moments like these when there is a global pandemic and resources for charities are either stretched thinly or simply unavailable.
Our Proud Partnership
It is for this reason that we have a proud partnership with Fare Share. We are immeasurably grateful to them for all the work that they do, because in times like these, having access to food is a necessity.
We are very happy to work with such a prestigious charity. We have long supported them, and it is our belief that they do incredible work which is vital to the community and the country. It was a privilege to provide them with a vehicle, which gave them access to a very important resource during a challenging period, and it will no doubt go on to see them long after the pandemic has subsided.
We will continue to support them in any way that we can, because we genuinely feel that they do such amazing work and really help create a sense of community nationwide. They work tirelessly to provide food to those who need it most. It is their spirit and willingness to help and support communities, that make times like this a little easier!