We Take A Look At The New Mercedes Sprinter
---
| | |
| --- | --- |
| What's Good | What's Not So Good |
| Very comfortable and easy to drive | Not all the new tech works yet |
| Comes in over 1,700 variants | Still not the best for 3.5-tonne payload |
| Now available with front-wheel drive | Rivals promise greater fuel economy |
| Nine-speed automatic option | Some issues with latest safety kit |
| Raising the bar for in-van technology | Refinement could be better |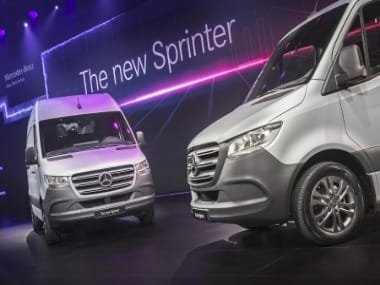 A new van in the refrigerated van or freezer van industry is frequently met with a mixed reception. Why? Because a new van has the potential to change a lot of things; what we consider to be the average vehicle, what we look for in vans and a plethora of other things have the potential to alter.
The 2018 Mercedes Sprinter van is no exception to this. It is one of the first vans to be released in a very long time, with the last model being around 2006. This fact means that there was, naturally, a lot of hype surrounding it. We're going to be taking a look at the sprinter itself, to see if it is, in fact, any good.
The Practicality And The Load Space
Now that this has been unveiled and produced, we're interested in what it can do as a freezer van. After all, this could be the next big thing for the fre
ezer van industry. This particular sprinter van is designed to be capable of carrying a maximum volume of 600m worth of carg
o. That's pretty good when you consider that it performs well even when at full capacity. There's a staggering 1,700 different configurations and options to consider, with different trims and rooves available to name a handful of the different features available. This fact means that regarding practicality, it's one of the most versatile freezer vans available, offering all kinds of different options for people to consider.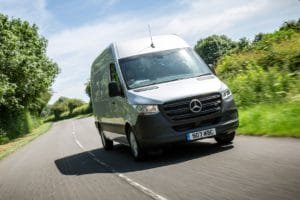 The Performance
Now that we've established that it's going to be a pretty good sprinter freezer van, we should move onto the next point. Is it any good to drive, and does it perform well?
There are both four and six cylinder engines available, which make this a top tier system for getting around in. The engine is modern and performs well, and it means that you'll have no problems in getting from one place to the next. There's also the same level of different customisable engine options, which makes the entire customisation process that bit more in depth and precise. You can focus on an engine which has more power, or one which has more stamina to suit your preference. This helps to cement the position of the new sprinter, which is good to see.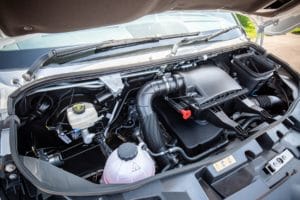 The Interior
As a quick additional note, the interior is lovely. It's all modern ergonomic seating and materials which feel nice to sit on. Plus you've got all the modern comforts of a van, and it helps to make this a joy to sit in and drive.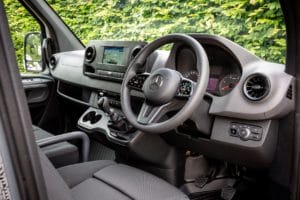 All in all, this is a very well put together model that can offer a lot to the people who are using it. The wait since 2006 for a new sprinter van has been well worth it to be able to get access to something like this. It performs well, it's a joy to drive, and it's so customisable. A really commendable feature is being able to make all the changes and configurations you need to succeed.
Find the right van for your business with our VANALYZER tool.
Take a look at our stock of Fridge and Freezer Vans