A Look At The Nissan NV200 Van
---
| | |
| --- | --- |
| What's Good | What's Not So Good |
| Quiet and refined on the road | Only one engine choice and body style |
| Specialist Nissan commercial vehicle dealers | Worst in class payload |
| Big load area | Poor fuel economy |
| Electric version available | |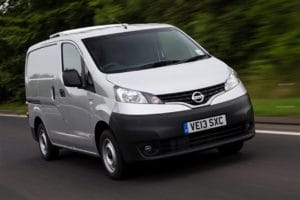 What looks like one of the more compact vehicles available is actually one of the most reliable. There's actually a lot to appreciate from this particular vehicle, and it offers many different benefits to the people who choose to invest in it.
However, not many people have a proper understanding of how the vehicle works, what it can offer, and why it is such a good choice. To try and help with this, we're going to be taking a look at some of the different features here and now, and review this vehicle.
Practicality and Load Space
Load space can be a big part of how good a refrigerator van actually is – after all, how can we know whether it can be used if we don't first stop and check how much it can carry?
You'll be pleased to know that with this particular vehicle, there's a lot of potentials for people to be able to fit all kinds of different cargo into the vehicle and have it work at the maximum level of efficiency from start to finish. At 739kg, there's a really good payload considering the size of the vehicle, and you can even maximise the space you have by collapsing the passenger seat, so it's perfect for solo deliveries.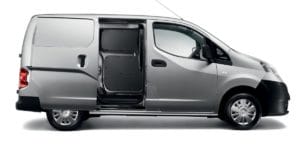 Performance
So, how does it perform on the roads? As a standard, pretty well. There's an element of manoeuvrability and speed on this vehicle, as it has the capability of moving between the traffic and obstacles with ease. It's a more compact vehicle as you're well aware, and this can really help when you're trying to get to a place with speed and precision. The engine is of a good standard and won't let you down, and this is actually a nice van to try and drive.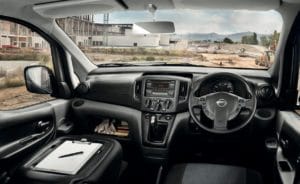 The Other Bits
There's a lot to admire with this vehicle. The interior is fantastic, being not too complicated but is also sufficiently modern. While there is no three seater option, there is a two-seat option, and the passenger seat does collapse for ease of use. It's also fitted with top of the range locking and immobiliser, so you can protect the vehicle from being stolen. With secure bulkheads in place as well, you can be sure that there are plenty of safety features for people to appreciate.
Overall, the Nissan NV200 remains one of the more reliable and yet compact van for people to choose from when they're looking for a refrigerated vehicle. It can be modified and altered on the fly with the collapsible seat, which means that you can adapt to any situation. With a capable engine and a well-designed system, you'll be able to get from point A to point B without any issues at all. It's easy to tell that this was made with the comfort and convenience of the customer in mind. It even comes in a version which is more friendly from an environmental perspective so that you can protect the planet at the same time.
Find the right van for your business with our VANALYZER tool.
Take a look at our stock of Fridge and Freezer Vans