Are you looking for a new butchers van?
---
Any business that delivers consumables must ensure that it follows the appropriate food hygiene standards. For butchers, that includes carrying products such as meat and poultry in a suitable fridge or freezer van that meets current legal standards.
If you're a UK butcher who is now searching for the right van, this quick guide highlights what features to consider and how to get the best delivery vehicle for your business.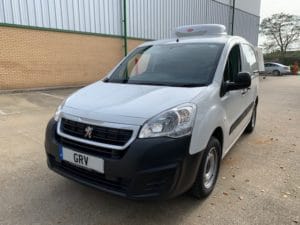 Refrigerated Van Cost
While it shouldn't be the only thing you look at, the cost of your new butcher's van is obviously going to be important. Local butchers generally don't have the large budgets major suppliers do, so setting your outlay at reasonable level is the first thing to do.
A refrigerated van is a significant investment for your butcher's business so don't just look at the cost but what financing is available and how it fits in with your operating budget. You may also want to look at the difference between a new van and a Nearly New one.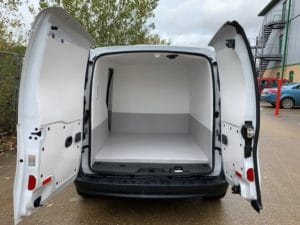 Temperature Control
This can depend on the type of meat or poultry that you are carrying and in what quantity. You may want a freezer van or a refrigerated one depending on how often you will be making deliveries and over what distance. A standard freezer van can keep temperatures down to between -10 and -15°C with specific options being available to reach temperatures of up to -25°C depending on needs and requirements.
If you're in need of electric standby please watch our tutorial video in order to learn more about the standby feature we offer.
Size of your Butchers Van
The other thing to consider is the size of van that you need. If you are only handling a few limited deliveries in the local area then you may only require a small van. If you are transporting or picking up full carcasses you will probably want something much more substantial like a transit. You also need to check that the van has all the extra features that you need such as meat rails.
Fuel Efficiency and Emissions
This is a big thing nowadays and it can save your butcher's business a lot of money in the long term and reduce your impact on the environment. In central London and other cities vans, including refrigerated and freezer varieties, also need to be Ultra Low Emission Zone or ULEZ compliant. These are both important things to consider when buying a butcher's van.
Picking the right fridge van company
The first thing you need to look for is a company with a solid reputation that has experience of dealing with businesses such as butchers. At GRV4Fridgevans, we've been a reliable supplier of fridge and freezer vans across the UK for the last 30 years.
Technology has changed a lot over that time, as have standards. We're a company that understands what legal requirements are placed on butchers while they are transporting meat, poultry and other consumables. We sit down with our customers and work through their needs, helping them choose the perfect refrigerated van for their needs.
We have strong working relationships with some of the top fridge and freezer van suppliers in the country and take pride in the high level of service that we offer to all our customers. In addition, we supply vans are ULEZ compliant so you can be sure that you're on the right side of the law when you're driving around city areas like central London.
We have a large selection of ready to go stock, including new and converted models, and offer free delivery across the whole of the UK. There is also financing available for those businesses that require it.
As well as the normal ones that you would expect from a fridge or freezer van, we provide additional features such as vans with drip holes, hygienic flooring, meat hanging rails and strip curtains.
If you are in the market for a butcher's van, you can now put your details and requirements into our Vanalyzer tool to discover which models will suit your business. It's quick and easy to do and takes just a few minutes. Why not try it right now?
Find the right van for your business with our VANALYZER tool.
Take a look at our stock of Fridge and Freezer Vans